tungsten carbide rolls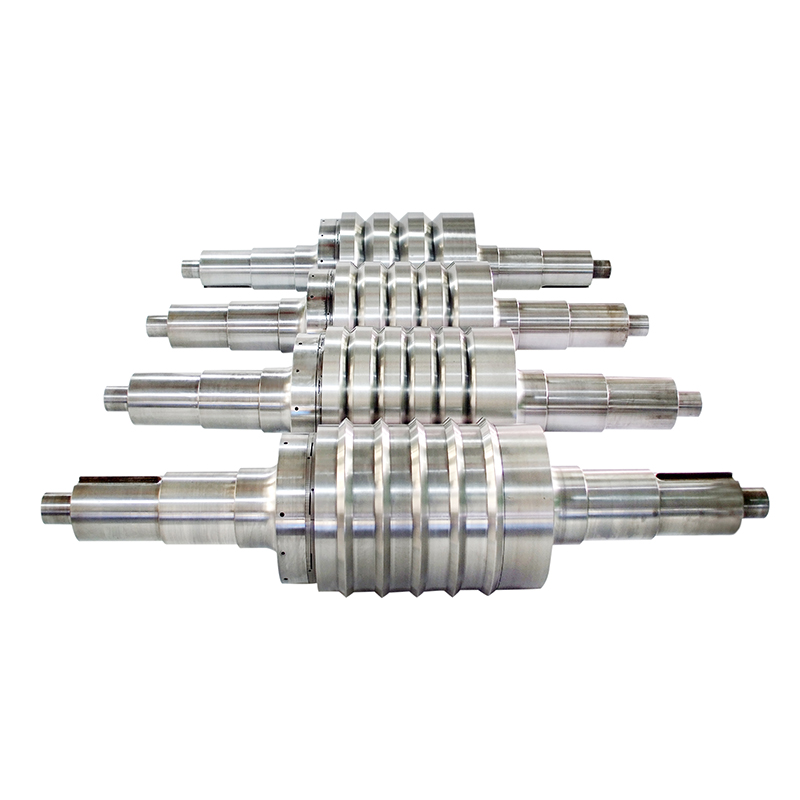 Add time:2015-11-23 14:30:00
We can also supply various tungsten carbide rolls, including the roll rings for PFM, finishing roll, reducing & sizing roll, pinch roll, TC guideroller,
thread roll, HSS Rolls, TiC guide roller, composite roll ring (the external diameter max.520mm) and rolls for cold rolling ribbed bar.
1. Tungsten Carbide Roll Ring
Cemented carbide roll ring is a king of tool material which consists of tungsten carbide and cobalt with high hardness and wear resistance. To take advangtage of high wear resistance, long life and high efficiency of cemented carbide roll rings during the high speed rolling.
2. High Speed Steel Roll (HSS ROLL)
The shell is a high carbon alloy steel containing Cr,Mo,W,V and Nb.The Microstructure consists of complex carbides embedded in a tempered martensitic matrix.Control of the carbon and a complex heat treatment allows the optimization of wear resistance,thermal fatigue resistance and oxide film formation,whilst maintaining low residual stress values.
3. TC Composite Roll
The composite rolls is fixed by hydraulic nut. The service life is 20-40times than common cast iron rolls. It is suitable for rolling rebar, angel steel, wire, rod, flat steel, stainless steel pipe, square steel etc.
4. GUIDE ROLLER